In response to the overwhelming demand for all things BaD, we have been quietly working in the Trolley Lab cooking up a new tour for all you Breaking Bad fans. ABQ Trolley Co. is excited to announce a brand new tour of Breaking Bad locations: BaD Tour 2.0. The BaD Tour 2.0 is a 2-hour tour of Season 5 Breaking Bad locations. It features all new locations different from the original 3.5-hour BaD Tour. It is a tour that the die-hard fan will not want to miss. The BaD Tour 2.0 features two stops that allows riders to exit the Trolley for a closer view. The BaD Tour 2.0 will return on select Sundays throughout the 2015 Season.
---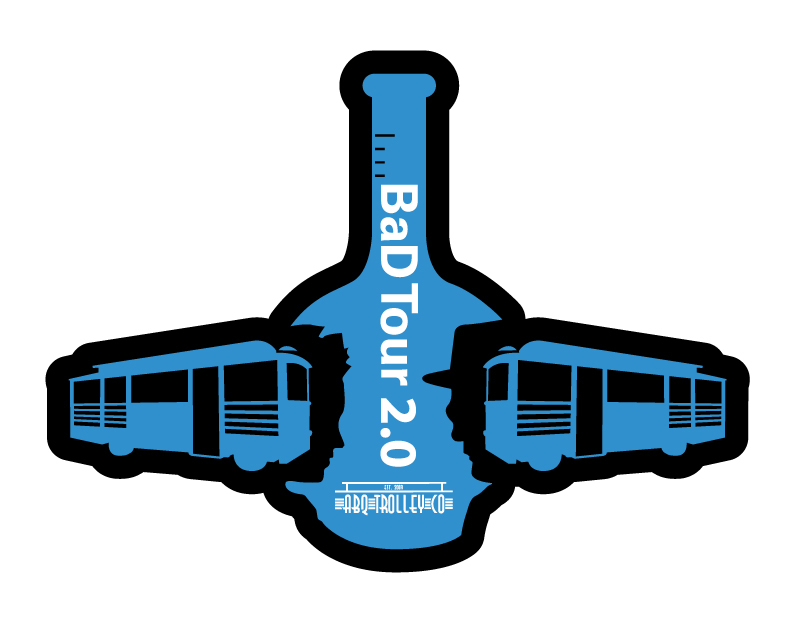 ---
Buy BaD Tour 2.0 Tickets Here:
The BaD Tour 2.0 will return in 2015.

Boarding Point: Hotel Albuquerque at Old Town (800 Rio Grande Blvd. NW)
NOTE: The BaD Tour 2.0 is rated 'R' for adult subject matter. Bring children at your own discretion. Video or audio recording of the BaD Tour is not allowed. There are no refunds for 'BaD Tour' tickets. Due to the high demand for these tickets, there will not be any refunds for anyone who misses the tour. By the time the BaD tours are upon us, we've turned down many riders who are interested in joining us because the tours are "sold out." Having a rider cancel the week of or the day of does not give us enough time to resell that ticket. Tickets are, however, transferable. Thank you for your understanding.