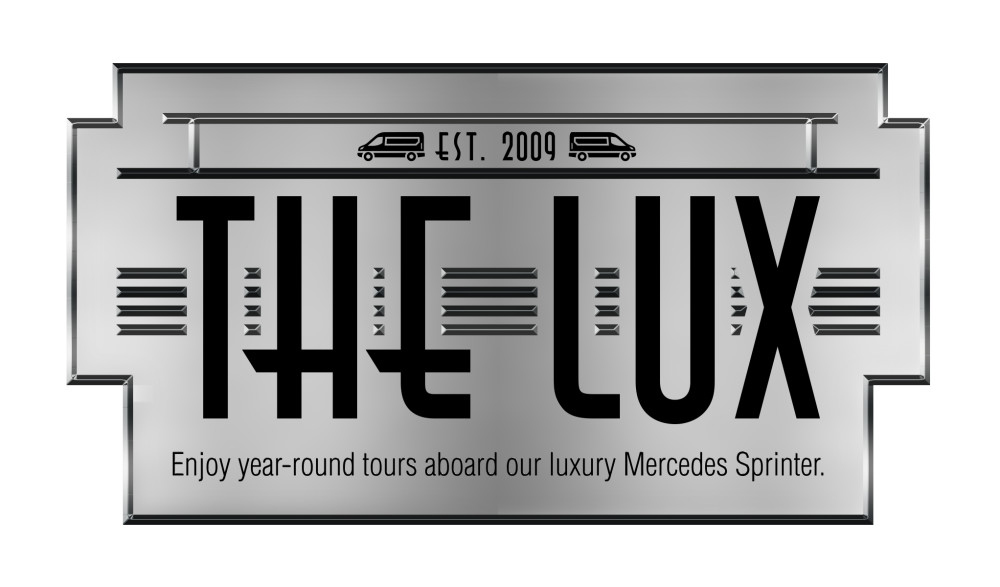 Explore Albuquerque with The LUX!
The LUX is a luxury, climate-controlled, 14-passenger Mercedes Sprinter. During the winter months the popular Best of ABQ City Tour is in this vehicle. The BaD Tour and other group tours are also offered in The LUX.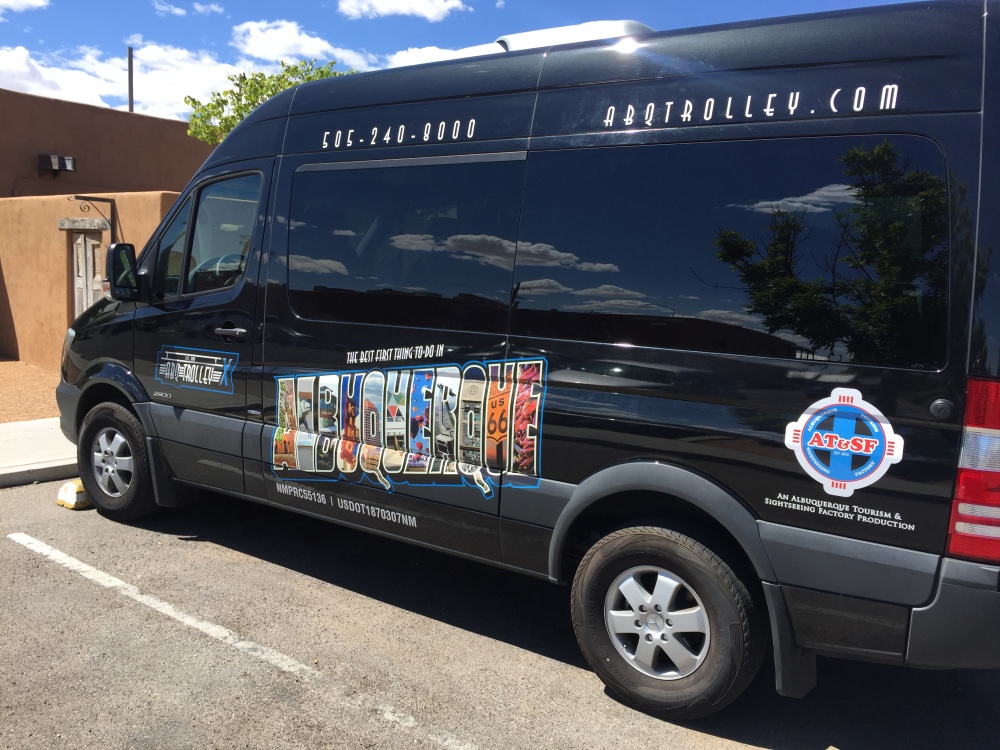 The LUX can be all yours, too. It is available for private groups, parties, tasting tours, event transportation and more. Contact us for a quote.
The LUX boards at Hotel Albuquerque at Old Town (800 Rio Grande Blvd. NW).
---
All aboard The LUX for a premium tour experience in NM's most exciting city. From its uniquely Albuquerque exterior to its luxury interior, a day on The LUX is extra special. Features include:
Heating and air conditioning
Comfortable, padded seats
High-end sound system
Good to know:
All riders regardless of age must have a ticket and, by law, be in a seat with a seat belt on. Adults with very small children will need to provide their own car seat. 
We welcome well behaved children. If you're considering bringing a child, please be mindful of the other riders in the van's small cabin.